Management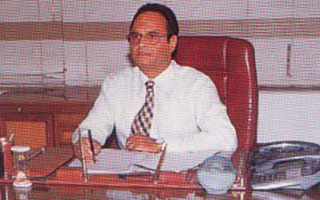 JAIN MARMO INDUSTRIES was founded in 1981 by JAIN GROUP and is one of the largest producer and processors of Green Serpentine Marble Blocks and Slabs in the world. The company is headquartered at Udaipur in Rajasthan, the western State of India, which is the hub of stone industry. The brain behind the group's success is Mr. Shrichand Jain, the Promoter, whose vision has driven the company to where it stands today.
---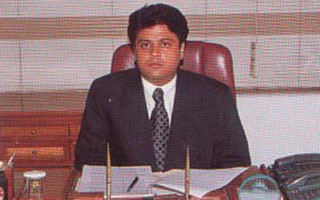 The Company is now supervised under the strong leadership of Mr. Sanjay Jain and Mr. Sandeep Jain whose dedication towards the work and constant efforts, has given the international market an enchanting variety of Green marble. The company has well developed green marble quarries equipped with latest equipments in Udaipur region and a State of the art factory using the latest and advanced production techniques at Udaipur.
---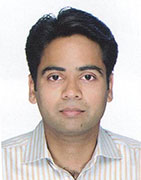 A professionally managed approach of timely deliveries, competitive prices with quality that matches world standards and rock-like reliability of the company's resources are the hall-marks of the company. This we achieve through our experienced and trained manpower and sales network for customer support.
---
Board of Directors
| Board of directors | Designation / Status |
| --- | --- |
| Mr. Sidharth Jain | Managing Director |
| Mr. Sanjay Jain | Whole Time Director |
| Mrs. Madhuri Ankit Jain | Non Executive & Independent Director |
| Mr. Ramswaroop Nandwana | Non Executive & Independent Director |
| Mr. Manoj Kumar Bhutoria | Non Executive & Independent Director |
Details/Composition of Board Committees
1. Audit Committee
|  Name of the Director | Category | Status |
| --- | --- | --- |
| Mrs. Madhuri Ankit Jain | Non Executive & Independent Director | Chairman |
| Mr. Ramswaroop Nandwana | Non Executive & Independent Director | Member |
| Mr. Manoj Kumar Bhutoria | Non Executive & Independent Director | Member |
2. Nomination & Remuneration Committee
| Name of the Director | Category | Status |
| --- | --- | --- |
| Mrs. Madhuri Ankit Jain | Non Executive & Independent Director | Chairman |
| Mr. Ramswaroop Nandwana | Non Executive & Independent Director | Member |
| Mr. Manoj Kumar Bhutoria | Non Executive & Independent Director | Member |
3. Shareholders' / Investors' Grievances Committee
| Name of the Director | Category | Status |
| --- | --- | --- |
| Mrs. Madhuri Ankit Jain | Non Executive & Independent Director | Chairman |
| Mr. Ramswaroop Nandwana | Non Executive & Independent Director | Member |
| Mr. Manoj Kumar Bhutoria | Non Executive & Independent Director | Member |